What you need to know
Dodoma, officially Dodoma Urban District, is the national capital of Tanzania and the capital of Dodoma Region, with a population of 410,956.
Language
Gogo is a Bantu language spoken by the Gogo people of Dodoma Region in Tanzania. The language is spoken throughout Dodoma Region and into the neighbouring district of Manyoni. The language is considered to have three dialects: Nyambwa (Cinyambwa or West Gogo) spoken to the west of Dodoma and in Manyoni, Nyaugogo (Cinyaugogo or Central Gogo) spoken in the environs of Dodoma, and Tumba (Citumba or East Gogo) spoken to the east. The Gogo group is grouped with Kagulu, which has a 56 lexical similarity with Gogo proper, which leads some to classify Kagulu as a Gogo dialect. Gogo has about 50 lexical similarity with Hehe and Sangu (both Bena–Kinga languages (G.60), 48} with Kimbu and 45 with Nilamba. These last two are both in Zone F. Gogo is spoken by both Christians and Muslims, and is a major language of the Anglican Church of Tanzania.
Currency
Shilling (TZS)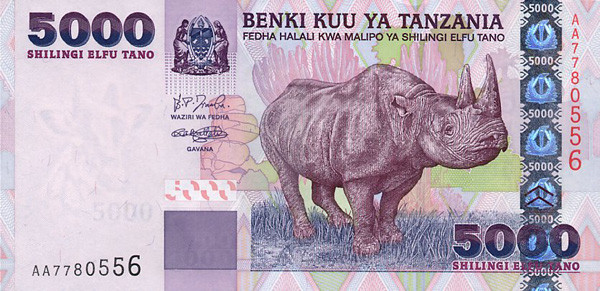 Geography
Located at 6°10′23″S 35°44′31″ECoordinates: 6°10′23″S 35°44′31″E, in the center of the country, the town is 486 kilometres (302 mi) west of the former capital at Dar es Salaam and 441 kilometres (274 mi) south of Arusha, the headquarters of the East African Community. It is also 259 kilometres (161 miles) north of Iringa through Mtera. It covers an area of 2,669 square kilometres (1,031 sq mi) of which 625 square kilometres (241 sq mi) is urbanized.
History
Dodoma was founded in 1907 by German colonists during construction of the Tanzanian central railway. In 1973, the Tanzanian government announced that the capital would be moved from Dar es Salaam to a more central location to better serve the needs of the people. Dodoma was selected for this purpose, as it was an already established town at a major crossroads with an agreeable climate, impressive landscape, and room for development.
American architect James Rossant developed a master plan for the new capital in 1986, sponsored by the United Nations. Designed under the direction of Julius Nyerere, the location of Dodoma hoped to divorce itself from Dar es Salaam, a city with a legacy of segregation and slavery. The city, designed over 2,500 acres (1,000 hectares), was meant to be "the chief village in a nation of villages," built at a human scale meant to be experienced on foot. However, most of the initial design never came to fruition, and government officials were skeptical in moving offices to Dodoma. As a result, many government offices remain in Dar es Salaam, which remains the commercial capital, while Tanzania's National Assembly moved there in February 1996.
Climate
Dodoma features a semi-arid climate with relatively warm temperatures throughout the year. While average highs are somewhat consistent throughout the year, average lows dip to 13 °C (55.4 °F) in July. Dodoma averages 570 mm of precipitation per year, the bulk of which occurs during its wet season between November and April. The remainder of the year comprises the city's dry season.
Education
There are different universities in Dodoma by 2016, including: St Johns University of Tanzania , owned by the Anglican Church of Tanzania, and the University of Dodoma, famously UDOM, with about 35,000 students. Both universities officially opened in 2007. others include Mipango University and CBE.
The Anglican Church also owns the only international school in Dodoma: Canon Andrea Mwaka School . CAMS, established in 1950, provides education to children from Nursery to Form 4. The education is based on the English teaching curriculum and the school offers students the opportunity to take the IGCSE examinations and curriculum in Forms three and Four, where the exam papers are set from London as well as marked there. An estimated 280 students are taught and a majority of teachers are well trained international volunteers.
Transport
Airport
The city can be reached by flights operated by Auric Air and Flightlink at Dodoma Airport. The Central Rail Line goes through Dodoma CBD, there capital is also served by tarmacked roads.